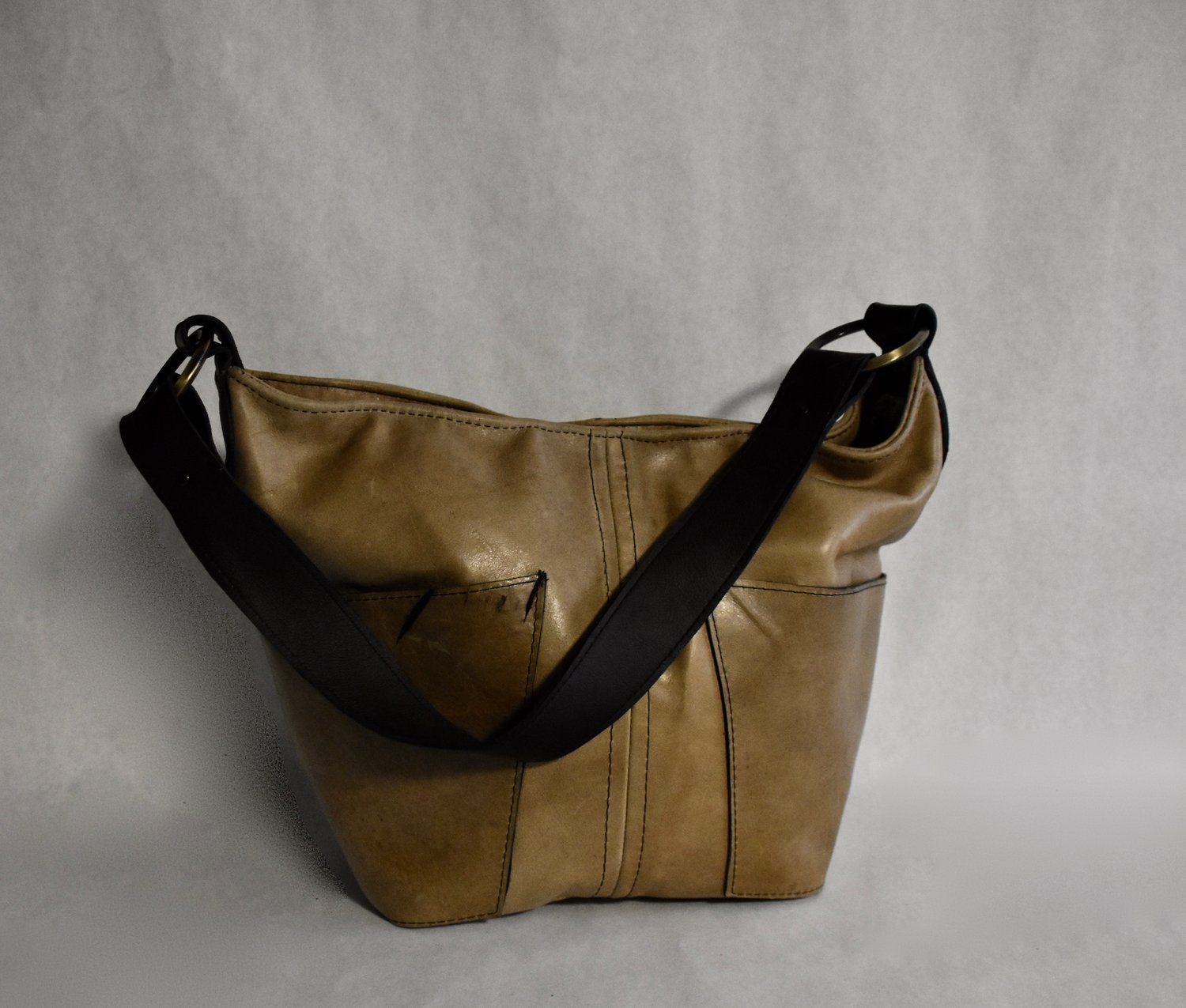 Versi # 41
General Information:
Legacy Series:
Hannah Versi
The Hannah Versi Bag was designed by one of my daughters, a musician, to carry with her to her many events and concerts. When used to its full extent, the fashionable Versi Bag can accommodate spatial needs for a student or a traveler, or can be used as a hip slouchy bag suitable for the symphony. The Versi bag has 2 outside suede lined pockets for easy access to anything you may want at your fingertips. The bag has a custom RIRI zipper and an invisible magnetic snap that secures the bag when it is open. The interior lining is made of a poly silk and backed with unbleached muslin. A zippered pocket and other function pockets make this bag more than ergonomic. Bags are serialized in order of manufacturing and made by hand in the USA, with high quality parts made in the the USA. All of the natural beauty marks remain with the bag, and are considered part of the esthetic.
Specific Information
Hannah Versi # 41 Calvery Bone Leather
•Calvary Bone European leather, black Italian leather strap and handles
•Lining: brown spiral-design polysilk lining backed with unbleached muslin and double stitched.
•Interior pockets: large zippered pockets and multiple pockets for personals, and large padded pocket for tablet.
•Two exterior wrap around pockets lined with dark brown suede.
•Hardware: Antique Brass, 4 antique brass feet
•16 x 14 body, and 23 " strap, 25" opening
•All materials purchased in the USA, and manufactured by hand in the USA
Define yourself by wearing a Luna Jaze Bag!