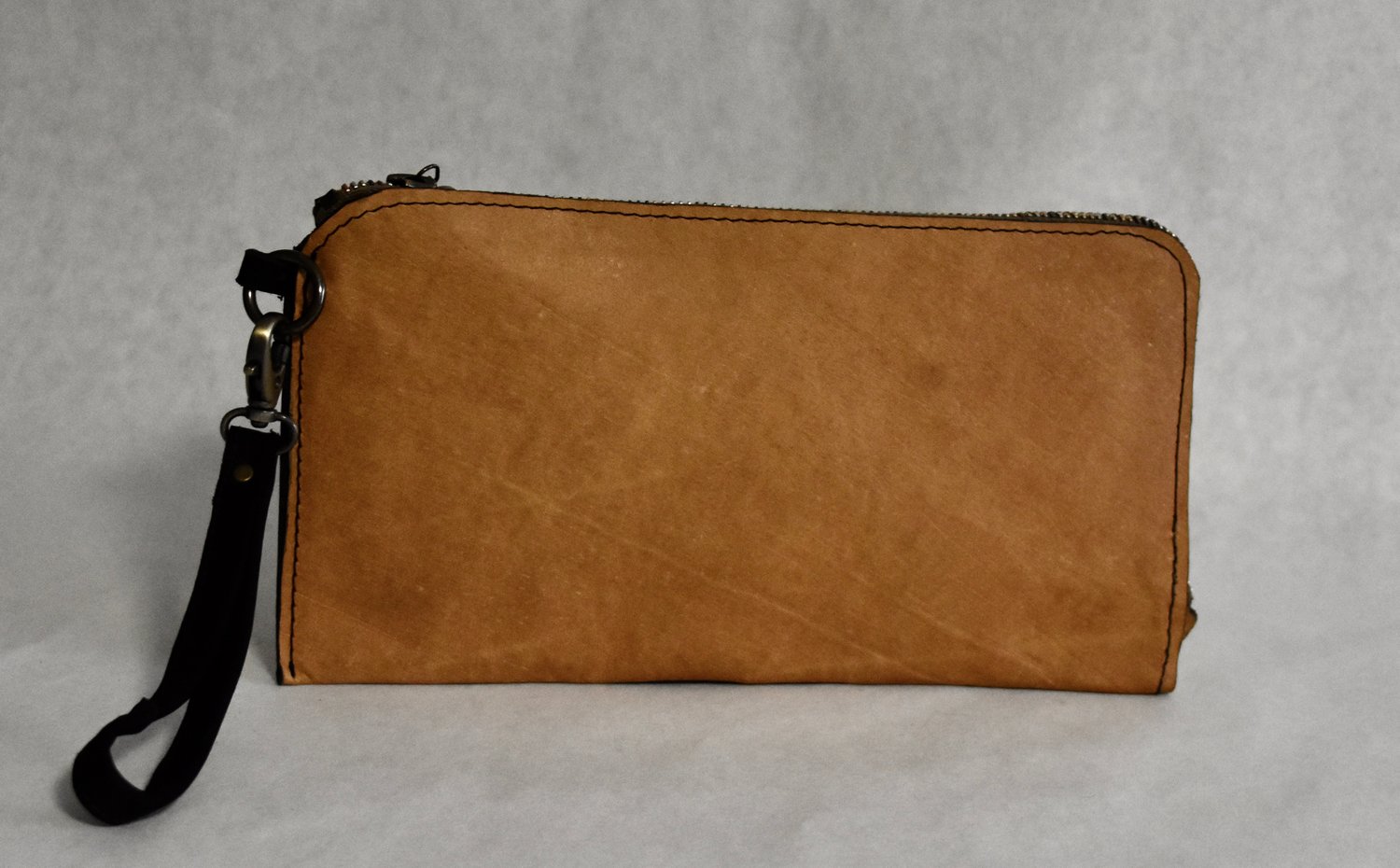 pouch #46
General Information
Pouches are small little bags that can hold small personals like phones, and cc, and maybe some make up. Some can be worn cross body, some can be carried with a wristlet. Most are lined with suede. Each one is unique and one of a kind and inspired by the leather itself. They are made with the same premium hides that wear well and look great!
Specific Information
Pouch 46 is made with buckskin leather and lined with black leather with an interior pocket for cc, a place for cash, key hook, and wristlet strap.
10" wide x 6" tall
Define yourself by wearing a Luna Jaze Bag!