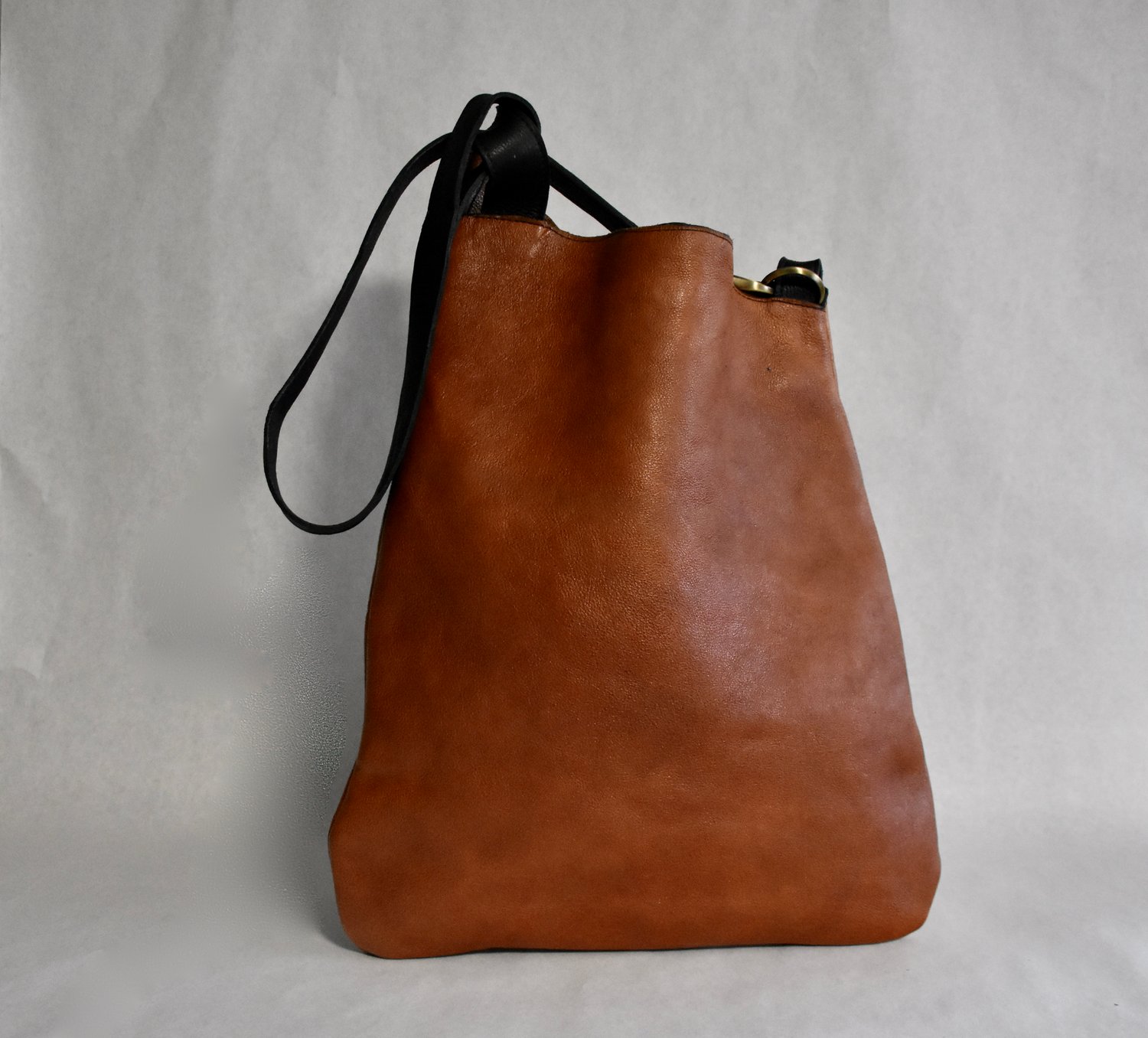 Poney Bag #103
General:
Poney Bags are a cross between the Neue Tote and the Peace Bag. The Poney X Bag features a unique layering effect, inspired by the leather hide, with compartments for personals, and utilizing a simple lining with the softest kidskin, which is accessible by the perfectly designed riri zipper. Each one is different; they are grand in size, unique in design and use only the very best full grain leather. All bags are serialized in order of manufacturing and made by hand. High quality parts made in the the USA. All of the natural beauty marks remain with the bag, and are considered part of the esthetic.
Specific:
Poney Bag no. 103
Tear drop design with soft Orangish brown leather. The interior is separated by a suede divider. One side has a RiRi zippered pocket and the other side is a slide pocket. Black kid skin fully lines the bag
18"wide x 14" high x 3" bottom
22" strap
Define yourself by wearing a Luna Jaze bag...