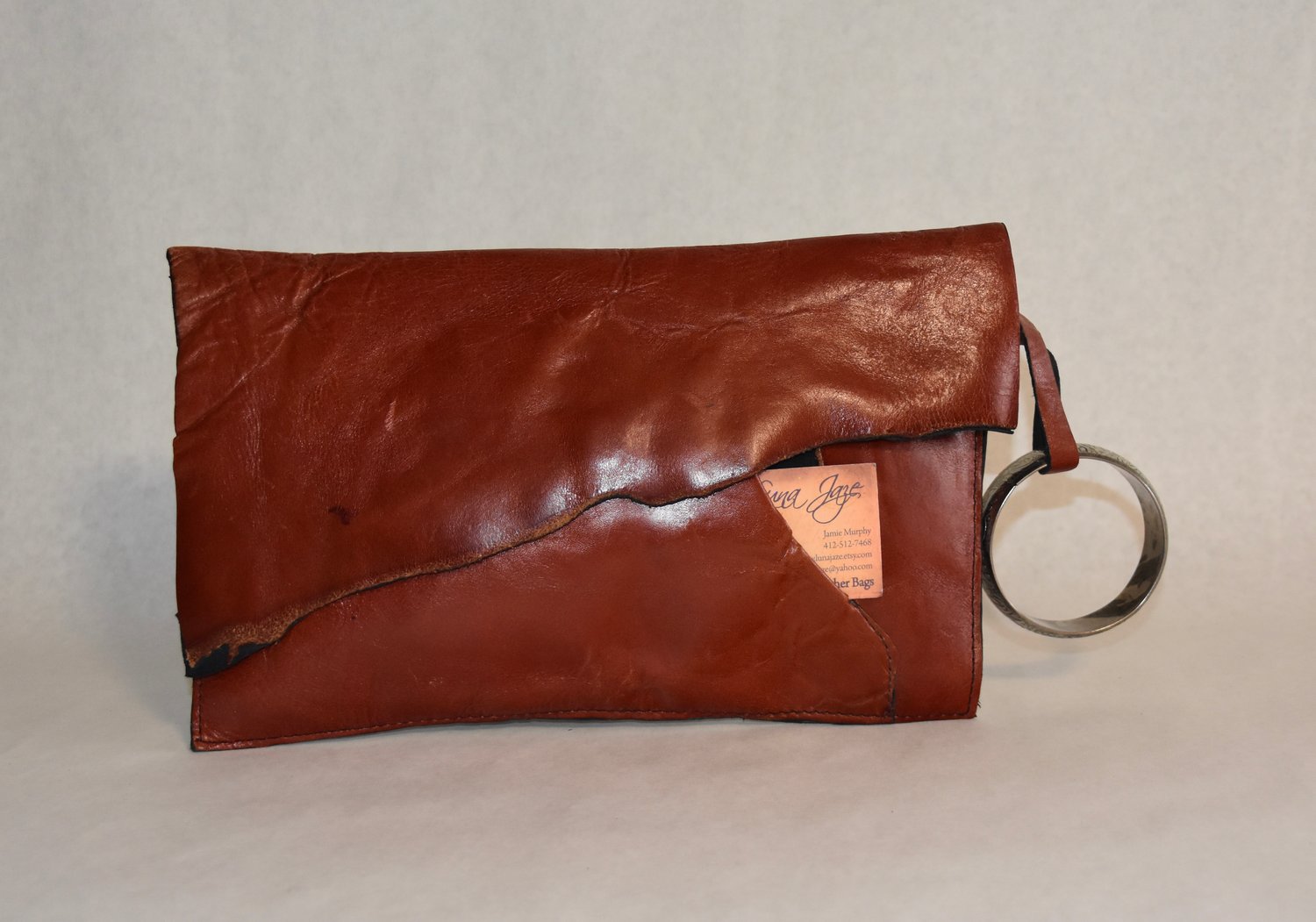 Peace Clutch # 209
General Information:
Functional, groovy, avant-garde, bohemian; these clutches are inspired by the leather hide. Elegant, funky, sophisticated or just a clutch on the run: perfect for what you need.
All bags are serialized in order of manufacturing and made by hand in the USA, with high quality parts made in the the USA. All of the natural beauty marks remain with the bag, and are considered part of the esthetic.
Specific Information:
Peace Clutch 209 is made of a premium red Italian leather. The interior is lined with navy suede and has a small cc pocket, and key hook. Exterior has a natural edged pocket that is also lined. The bag is securely closed with a unique RIRI zipper.
Simple, distinct, intriguing.
12"w x 8" h
Define yourself by wearing a Luna Jaze Bag.