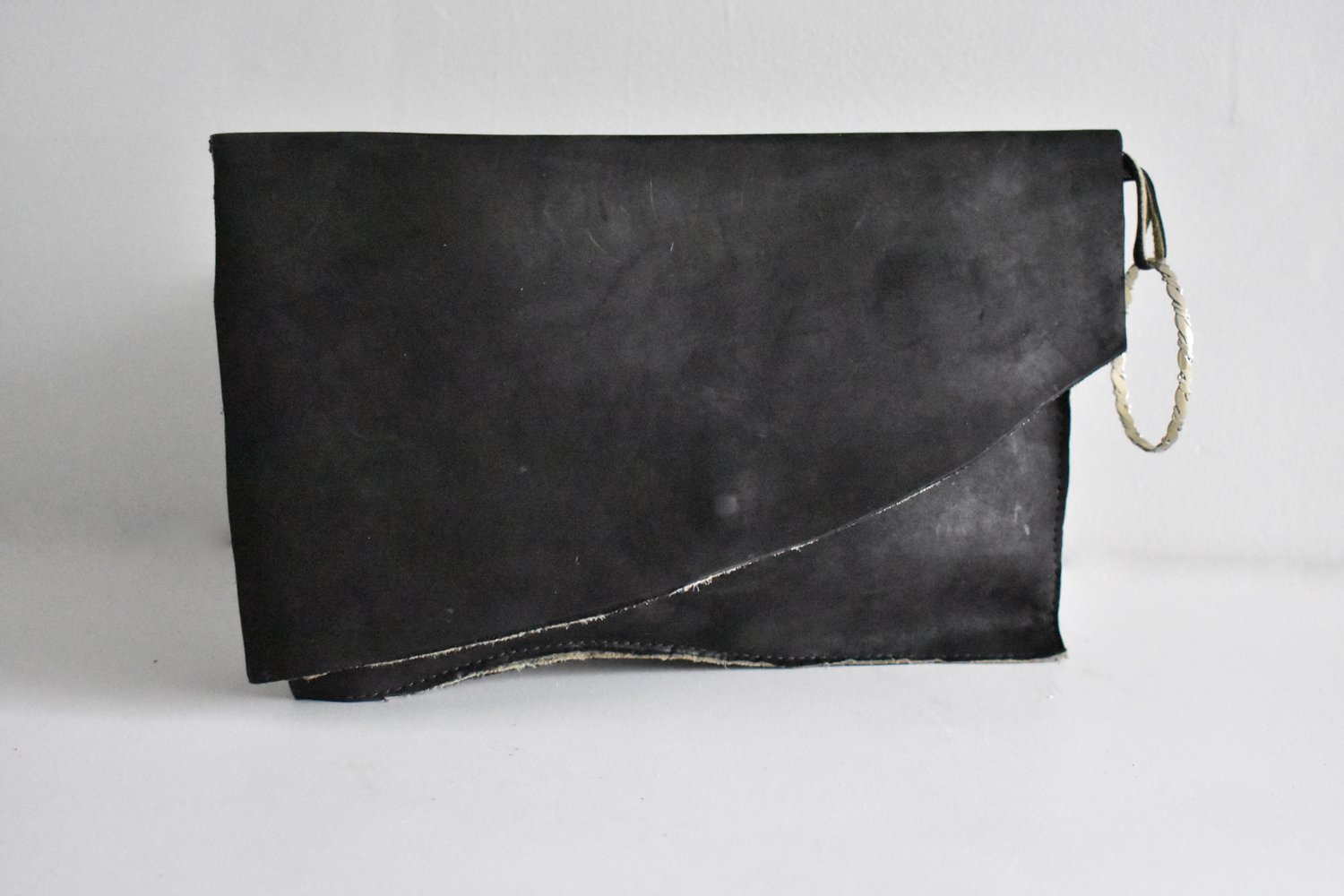 Peace Clutch # 145
General Information:
Peace Clutches defines sophistication of the avant garde. Functional, groovy,avant garde, bohemian, these clutches are wonderfully designed for all that one needs in a clutch. Elegant, funky, sophisticated or just a clutch on the run, these are perfect for what you need.
All bags are numbered in order of manufacturing and made by hand in the USA, with high quality parts made in the the USA

Specific Information:
This is a soft black italian nubuck Peace Clutch no. 145. Enveloped style, folding together to make a great clutch. Interior credit card, pocket, dividing pocket, key hook, mexican sterling sliver bangle as a tuck away handle, chrome hardware to match the sterling bangle.
Lined with pig suede, pale sage green with an interior integral pocket and a ykk zipper.
very cool!
12"w x 9" h
Define yourself by wearing a Luna Jaze Bag.