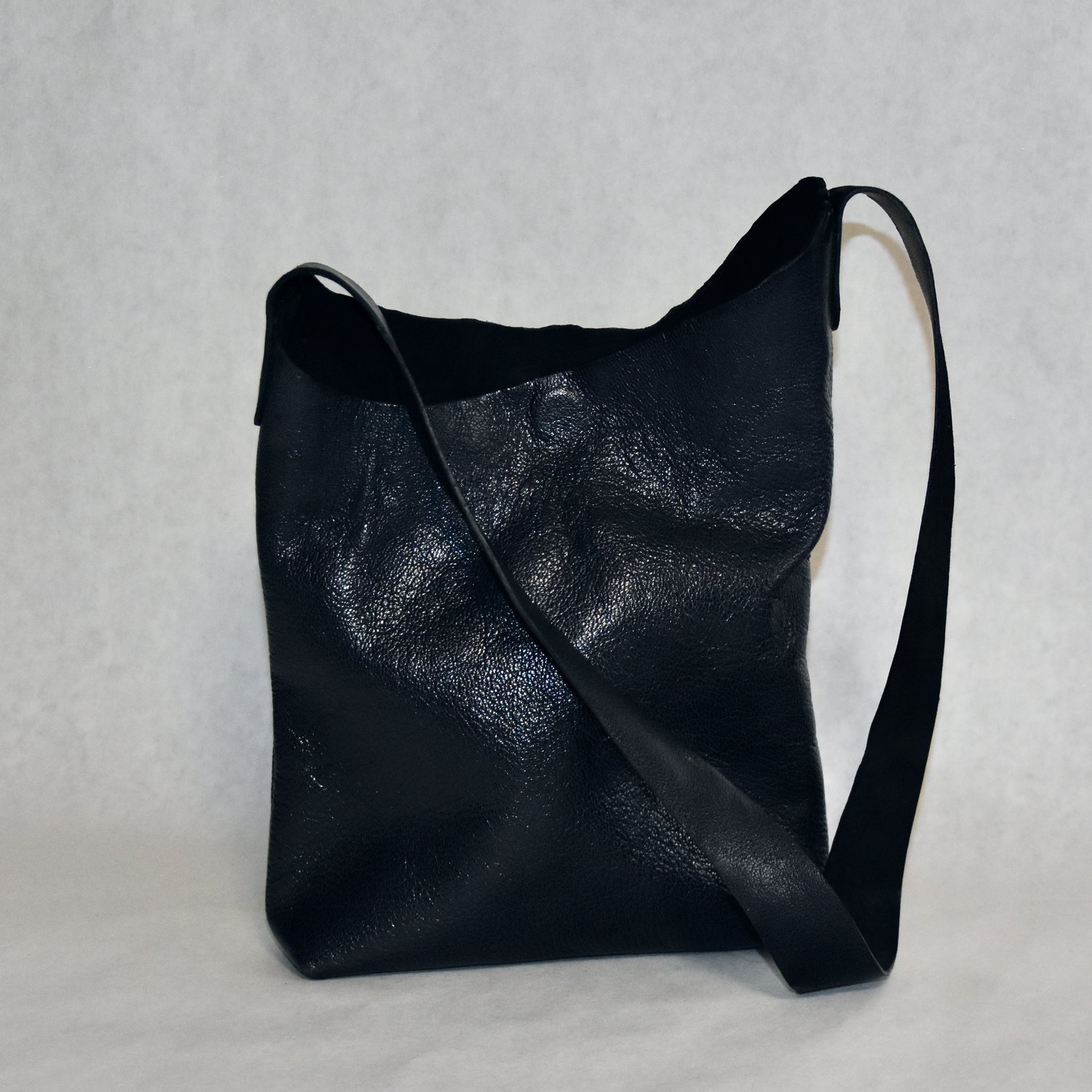 Peace Bag 350
General Information:
The Sylvie Peace Bags are one of kind organic, uniquely shaped and designed bags. They vary size, shape, and design. Peace bags are uniquely fashionable bags that can be carried to the mall or to the symphony. Made of the same high quality leathers as all Luna Jaze bags, Peace bags are a fashionable way to carry your personals belongings; an integral leather pocket for your bills or cc, and hidden hook for your keys are added for your convenience, adorned with an antique buttons or beads. These bags look great and are one of a kind. Three % of the retail sales, from the peace bags are donated to an NPO aligned with peaceful initiatives, currently the donations go to the ASPCA.
All bags are serialized in order of manufacturing and made by hand with USA made parts.
Specific:
Soft blue calf makes this little bucket bag. It's a cross between navy and periwinkle. It has light blue facing and an interior pocket with a key hook. Simply elegant. The natural edge of the hide make the edge of the bag. The perfect bag to grab and go.
10" wide x 8" tall x 2" deep with a 25" stap