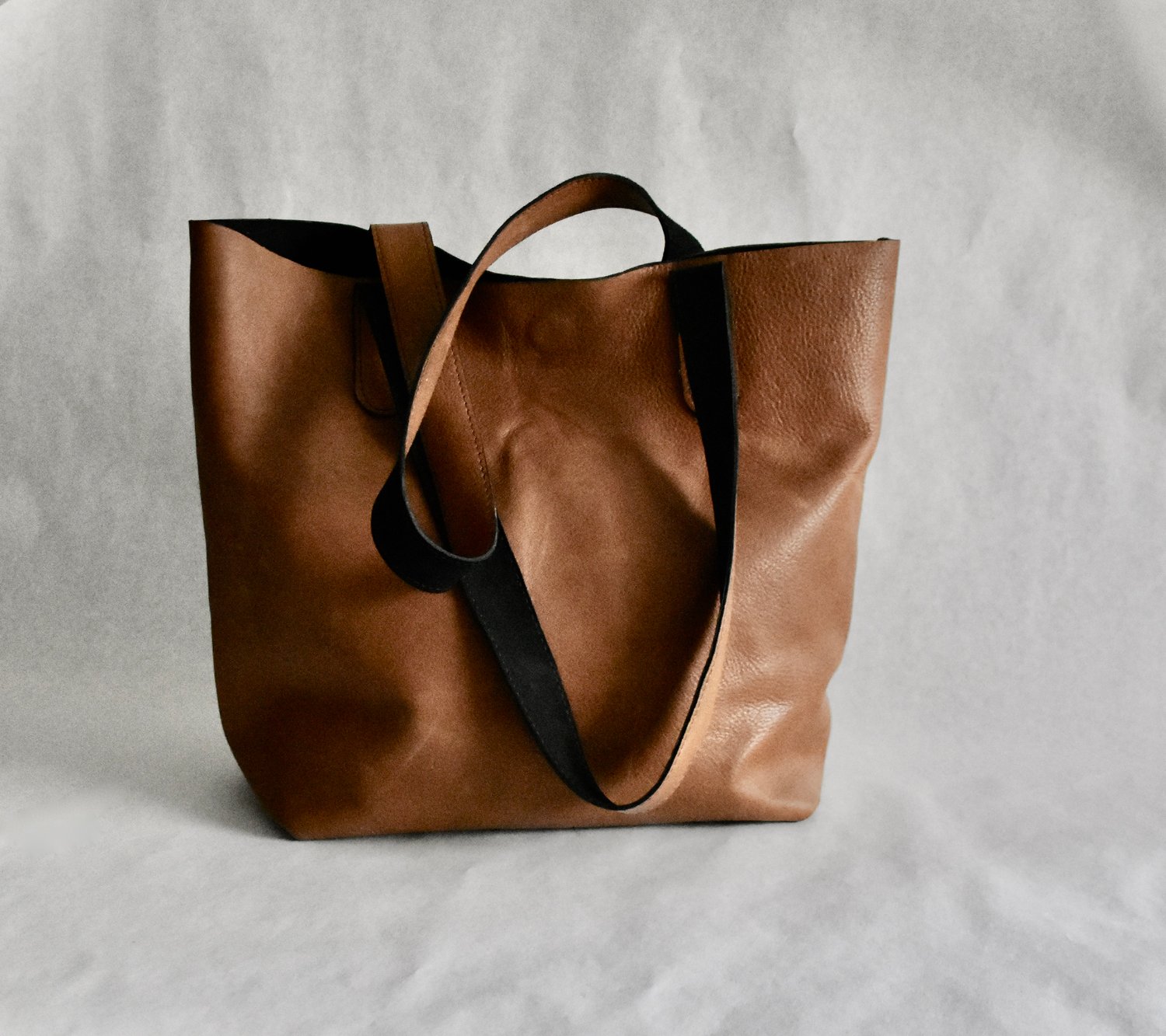 neue tote # 49
Neue Tote
The stylish Neue Tote (pronounced 'noya') will define your individuality with it's simplistic, yet functional design. The straps are nesting, as one is shorter than the other which prevents the straps from slipping off of your shoulder. They come in a variety of shapes and sizes. A magnetic snaps allow for easy access to a large. The interior has a large drop zippered pocket . Whatever your needs, the Neue Tote has it covered. All bags are serialized in order of manufacturing and made by hand with the fines parts which made in the the USA. All of the natural beauty marks remain with the bag, and are considered part of the esthetic.
specific info:
Neue Tote 49 is made of an oiled caramel brown cowhide, and has a black suede facing. The strap is lined with suede, and has a drop interior pocket, with RiRi zipper opening. The Tote has a snap closure. All of the natural edges are part of the design.
17" wide x 13" high 12" drop
Define yourself with a Luna Bag.