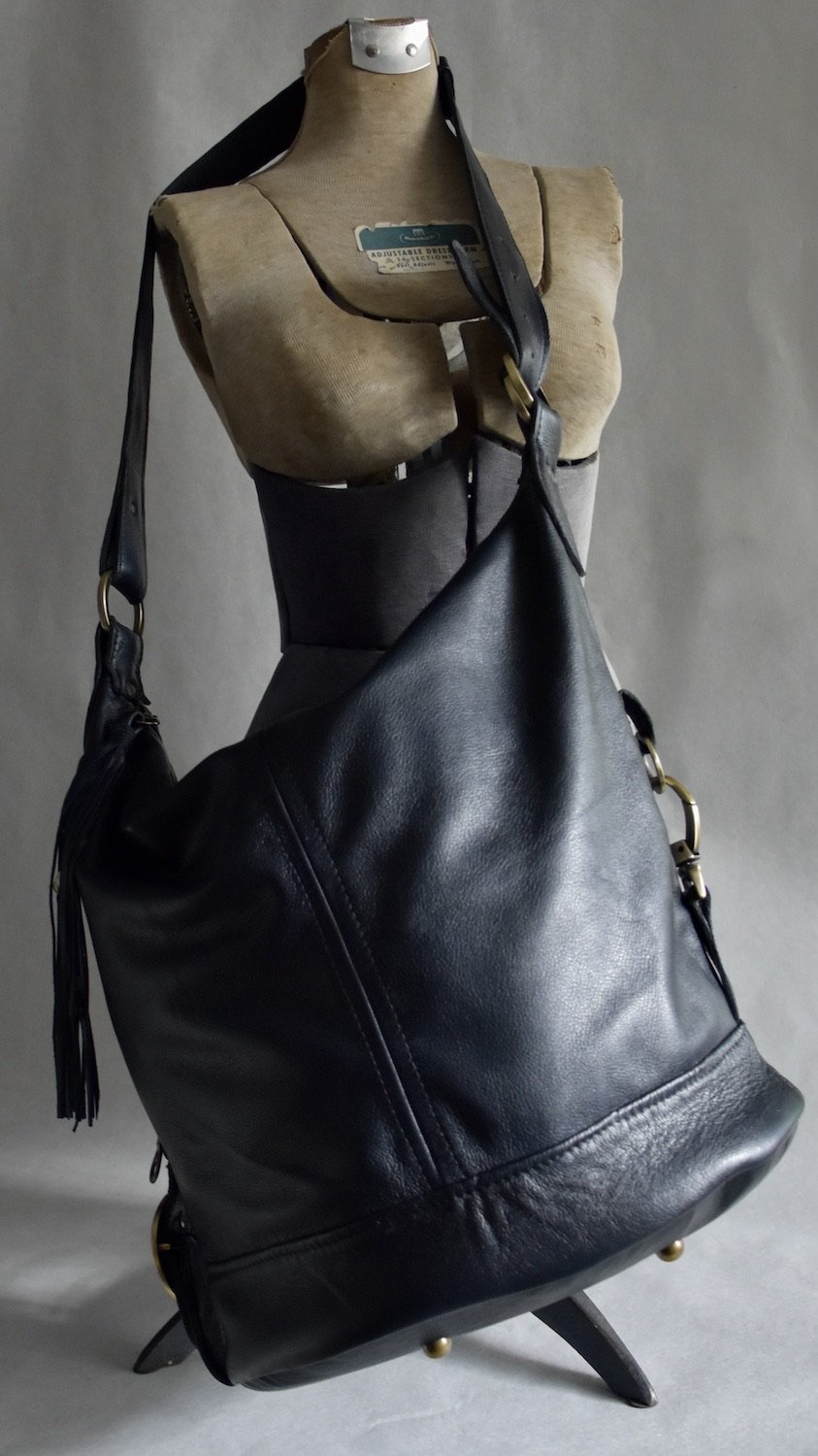 MADE TO ORDER Murphy Travel Bag
General information:
The Murphy Travel Bag is the perfect traveling bag. It has a large and roomy interior with enough pockets to compartmentalize your journey. It is large enough to hold all of your essentials; a bottle of water, your favorite book, and room for personals. During travel the strap can be rearranged, converting the hobo bag to a sling bag (see photos one and two). In the sling position, the purse hangs beneath the arm where zippers are concealed for personal access. In the Hobo position, the roomy interior is fully accessible. This Luna Bag makes a handsome travel companion on any journey.
All bags are serialized in order of manufacturing and made by hand in the USA.
Specific information:
MADE TO ORDER
The Murphy Travel bag is made of Navy Italian Leather with a Green signature spiral lining made of washable poly silk and which is lined with unbleached muslin which is double stitched, for strength. The interior has accommodating pockets for all of your personals, a hidden outside RiRi zippered pocket under the strap and has a Riri zipper closure at the top. The hardware is chrome hardware and has 4 chrome feet.
The bag is 15 in wide x 17 in high and the strap is made of similar black leather and is 30" in length.
All materials purchased in the USA.
Define yourself by wearing a Luna Bag.