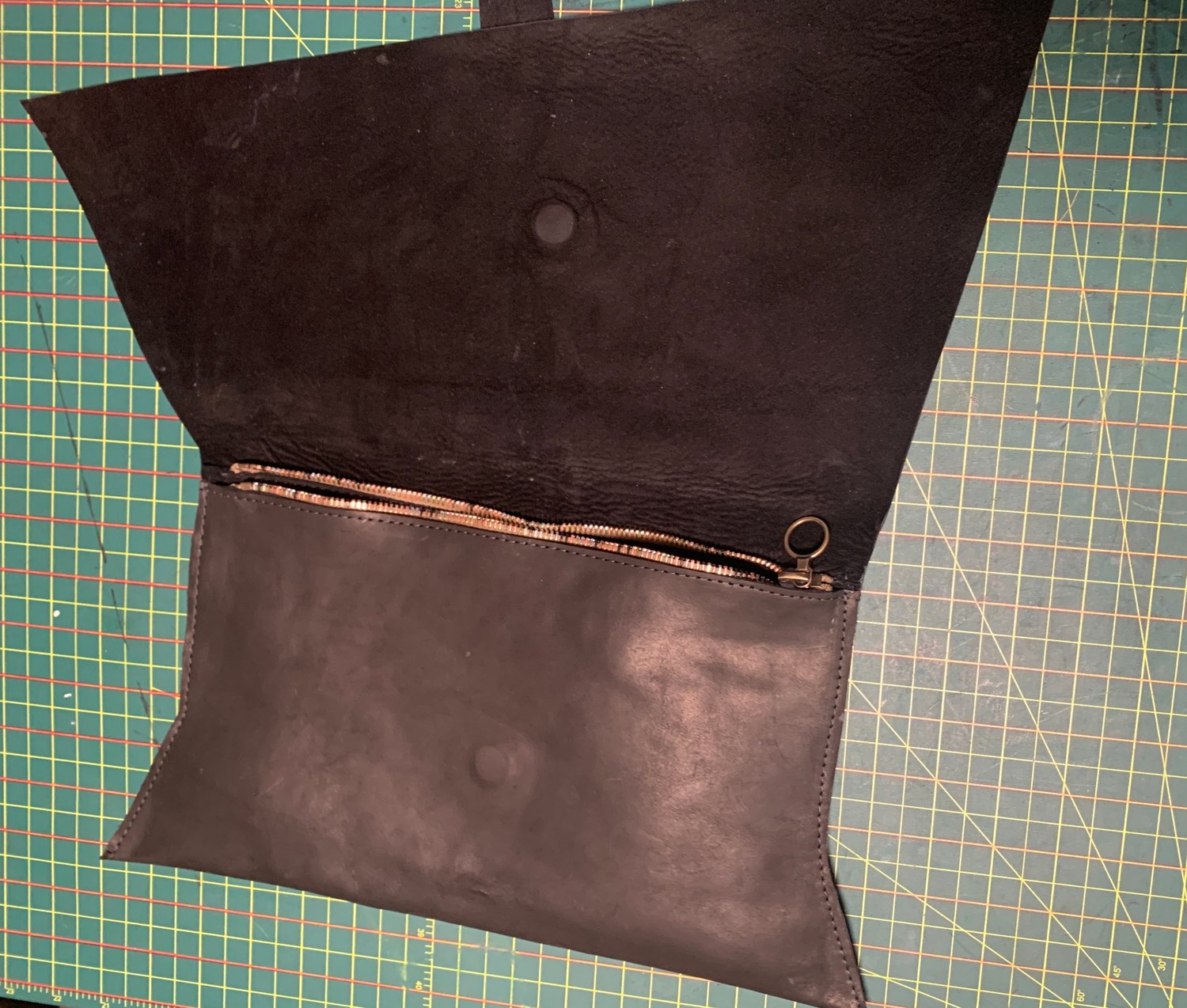 Clutch 214
General Information:
Functional, groovy, avant-garde, bohemian; these clutches are inspired by the leather hide. Elegant, funky, sophisticated or just a clutch on the run: perfect for what you need.
All bags are serialized in order of manufacturing and made by hand in the USA, with high quality parts made in the the USA. All of the natural beauty marks remain with the bag, and are considered part of the esthetic.
Clutch # 214 is made with an Italian embossed cowhide to mimic alligator, lined with small batch italian green leather. Secured with a custom designed RiRi zipper and has an interior pocket with a RiRi zipper. The handle is an antique Bangl. This clutch is definitely a bag with an attitude.